Online Common Inductions Standards for Care Level 2 (VTQ) Certification
Understand the different standards regarding the induction of new staff members into the workplace within the care sector.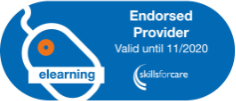 Common Inductions Standards for Care Level 2 (VTQ) at a Glance
1-year nationally recognised certificate
6 hours and 57 minutes of engaging video training
Video access for 8 months
Printable wall certificate
SCORM Ready! Integrates with your LMS
Includes manual & other downloads
Free weekly video refresher
---
THIS COURSE HAS BEEN REPLACED BY THE CARE CERTIFICATE TO COMPLETE THE KNOWLEDGE COMPONENTS OF THE CARE CERTIFICATE PLEASE VISIT OUR CARE CERTIFICATE ONLINE COURSE
Induction training in the care sector provides a valuable start to care, workers, new jobs. The problem has been to have a course that covers enough content to meet the standards in a flexible format. This ProTrainings course covers the eight standards using informative videos and when used within work training and experience you can easily meet these standards.
Since 2010 the Common Induction Standards (CIS) have been a key part of the early training for all adult social care staff. The CIS 2010 replaced the CIS of 2005. The CIS is to be completed before or within 12 weeks from the start of the employment by the employee and they include several key areas. This course can be completed in one sitting or over a period of time nationally through our approved and monitored national network of instructors. Care managers need to ensure that employees have met all the standards.
We have built a classroom course and soon a video online course to meet these requirements for employees. The eight common induction standards are:
Standard 1 - Role of the health and social care worker
Standard 2 - Personal development
Standard 3 - Communicate effectively
Standard 4 - Equality and Inclusion
Standard 5 - Principles for implementing duty of care
Standard 6 - Principles of safeguarding in health and social care
Standard 7 - Person centres support
Standard 8 - Health & Safety in an adult social care setting
What People are Saying What people are saying about this course

"I have enjoy the course and I have learn lot of things on this course, I'm very much appreciate "

- Monica from london

"The videos were clear and concise which assisted with concentration and better learning"

- Mr, Registered Occupational Therapist from Middlesex